Why the NICE and NIST Frameworks Are Crucial to Cybersecurity Training
The cybersecurity industry is working feverishly to fill open roles as the world deals with a massive cyber skills gap.
It's a well-established fact that one of the ways to fix this growing skills gap is an investment in quality cybersecurity and education programs.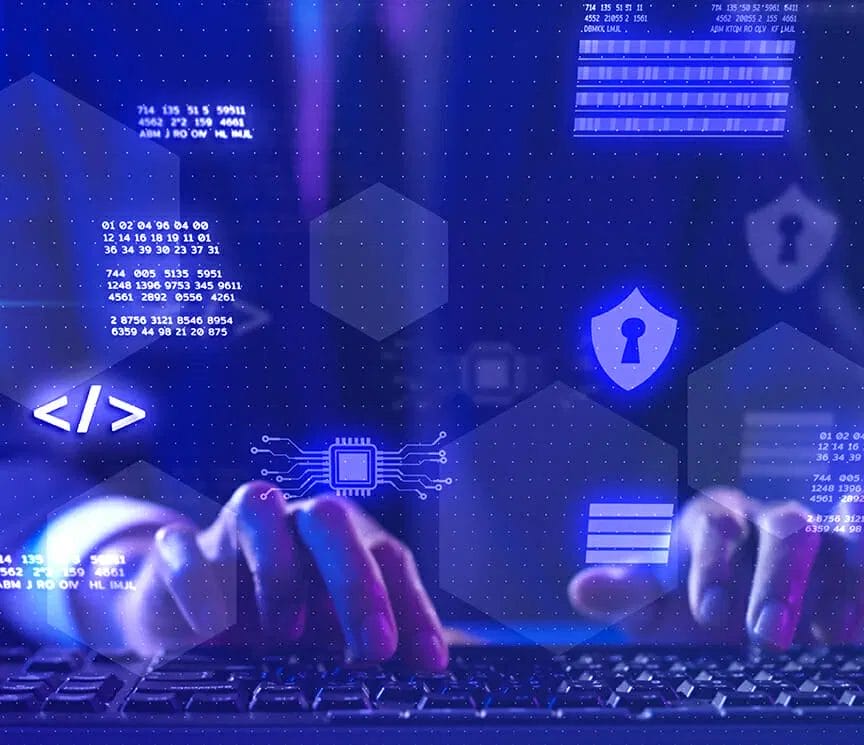 However, one of the biggest challenges to date has been a lack of consistency in these training programs and a disconnect between the coursework taught versus the knowledge, skills and abilities that companies actually need. This is why the National Initiative for Cybersecurity Education (NICE) and the National Institute for Standards and Technology (NIST) frameworks are so important to form a foundation for educators, students and employers so that we can effectively and efficiently train a new cyber workforce. 


Here are the things both learners and security administrators should know:


What is the NICE-NIST 800-181 Framework?
The NICE-NIST 800-181 framework was designed to establish a common language and structure for describing cybersecurity roles, tasks, and the associated knowledge, skills, and abilities required to excel in those jobs. This standardized framework addresses the challenges faced by both learners and organizations in navigating the intricate landscape of cybersecurity education.
The framework covers everything from how to monitor security controls across a system to a guide for implementing and selecting security controls to mitigate risk. The goal is to have one uniform system that every company follows to identify risk, select solutions, implement those solutions, and assess and monitor security. 


Why Aligning Cybersecurity Education to the NICE-NIST Framework is so important
When educational programs align with this framework, it ensures that learners are receiving a structured curriculum that will comprehensively cover the skill set needed to succeed in the industry. Other benefits include:
Establishing Clear Learning Objectives
One of the major advantages of aligning with the NICE-NIST 800-181 framework is the establishment of clear and standardized learning objectives. This empowers learners to know that they are receiving the knowledge they'll need to achieve their goals within the industry.


Tailored Learning Paths
The NICE-NIST framework takes a role-based approach to learning. Students are able to choose training paths that align with their desired cybersecurity career. Whether one aspires to be a penetration tester, security analyst, or network administrator, education programs that align with the NICE-NIST framework ensure that learners receive training tailored to their chosen role. This personalized approach enhances engagement and increases the likelihood of success.


Industry Relevance
The field of cybersecurity is rapidly evolving, and attack techniques change almost daily. A standard framework that is updated regularly and refined ensures that training and education remains current and applicable to the latest trends.


Bridging the Skills Gap


Cybersecurity is facing a skills shortage that is reaching crisis level, and organizations are struggling to find talent to fill critical roles. Alignment with the NICE-NIST framework contributes to bridging this gap by equipping learners with the precise skills that organizations need. As learners graduate from these programs, they become job-ready candidates capable of making immediate contributions to their teams

The Future of Standardized Frameworks in Cybersecurity Education
The role of standardized frameworks, such as the NICE-NIST 800-18 will likely continue to expand and evolve, becoming even more significant as the industry grows.
Global Consistency
In an interconnected world, the adoption of standardized frameworks transcends borders. As countries and organizations worldwide face similar cybersecurity challenges, a common framework promotes consistency and shared understanding. This global consistency will continue to be crucial to ensure effective collaboration in addressing cyber threats that often transcend geographical boundaries.
Lifelong Learning 
Cybersecurity is a field that demands continuous learning. Standardized frameworks provide a foundation upon which professionals can build throughout their careers. As new threats emerge and technologies evolve, these frameworks can serve as the bedrock for upskilling and reskilling initiatives, ensuring that professionals remain effective and relevant.
Continuous Evolution
The dynamic nature of the cybersecurity landscape requires frameworks to continually evolve. As threats change and new technologies emerge, frameworks like NICE-NIST 800-181 can be updated to reflect the latest industry trends. This adaptability ensures that cybersecurity education remains relevant.
Industry Collaboration
Standardized frameworks encourage collaboration between academia, industry, and government entities. This collaboration helps in identifying the most critical skills and competencies needed in the workforce. By bringing stakeholders together, frameworks facilitate the development of holistic and effective training programs that address industry needs comprehensively.


ThriveDX Bootcamps Align Entirely with NICE-NIST Standards
ThriveDX's state-of-the-art cybersecurity bootcamps offer learners more than 400 hours of hands-on training inspired by military techniques and entirely based on the NICE-NIST 800-181 framework. This alignment exemplifies the company's commitment to delivering high-quality, relevant training to learners, enabling them to become skilled cybersecurity professionals ready to tackle modern threats.

Most recently, the company launched its Cybersecurity Apprenticeship Program, an innovative initiative designed to directly address the skills and diversity challenges that the industry is facing. Working with Apprenti, ThriveDX is training selected apprentices through its immersive cybersecurity bootcamps at zero-cost. This initiative will allow companies to seek out diverse and skilled talent to fill open cyber positions inside their organizations, while also allowing them to upskill current employees who may be looking to move into a new role. 


The NICE-NIST 800-181 framework plays a pivotal role in shaping the landscape of cybersecurity education. ThriveDX's alignment with this framework exemplifies the commitment to delivering high-quality, relevant training to learners, enabling them to become skilled cybersecurity professionals ready to tackle modern threats.
As the industry continues to evolve, standardized frameworks will be at the forefront of promoting global consistency, continuous learning, and effective industry collaboration, ensuring a safer digital future for all.
Protect Your Organization from Phishing
Those aspiring to a career in the cybersecurity industry often find themselves faced with
Online, self-paced learning offers a dynamic and flexible approach to redefine how individuals can
Your Trusted Source for Cyber Education
Sign up for ThriveDX's quarterly newsletter to receive information on the latest cybersecurity trends, expert takes, security news, and free resources.