It's no secret that cyber threats are constantly evolving and increasing every year. Cyber atttacks jumped 32% in Q2 2022 compared to Q2 2021.  Every single day new threats are emerging with older threats mutating.
Protecting your company in this environment is challenging. Just when you think you've got a handle on it, something upends the balance.  It's no wonder the cybersecurity market is forecast to grow at 13.4% to surpass $376.32 billion in 2029.
So, what will the threat landscape portend next year? What will be the cybersecurity trends in 2023? Here is a closer look at our current situation and how to stay informed moving forward.
What is a Cyber Threat Landscape?
A cyber threat landscape refers to the scope of recognized and potential cybersecurity threats affecting specific industries, organizations, or user groups at a particular time. The landscape keeps changing with the emergence of new threats.
Factors contributing to an evolving threat landscape include everything from new attack methods to global pandemics.
Greater reliance on technology products also impacts our threat landscape. An explosion in the IoT sector has spawned a new generation of smart devices too often connected to the internet, thus vulnerable to attack.
In 2021, there were over 10 billion connected IoT devices, which will increase to 25 billion by 2025. The first half of 2021 saw 1.51 billion IoT attacks. This means hackers will have more opportunities to exploit vulnerabilities as more devices connect to the internet. More devices mean more apps and more APIs, which are also experiencing a spike in attacks. 
Staying on Top of the Cyber Threat Landscape
As the cyber threat landscape becomes more sophisticated, it's crucial to stay abreast of the latest trends. Here are some tips on how to do that:
Know Your Vulnerabilities
According to a recent Forbes survey, only 50% of businesses in the U.S. have a cybersecurity plan. You can't protect what you don't know is vulnerable. Attackers are always looking for weaknesses they can exploit, so you should be aware of what these are.
There are many ways to learn about your vulnerabilities. CERT/CC is an excellent place to start learning about all the information on vulnerabilities in your current software. Here is an overview of CERT/CC:
The CERT Coordination Center (CERT/CC) is committed to researching bugs that infiltrate software and interfere with internet security. The center publishes its findings and collaborates with the government and businesses to enhance software and internet security. 
CERT/CC also maintains a vulnerability database, which contains information on potential exploits in software and hardware products. This database is valuable for staying on top of the latest threats.
There are many good sources of information on cybersecurity. Two of the most followed include Schneier on Security and Krebs on Security.
This is a blog written by cybersecurity expert Bruce Schneier. The blog covers a wide range of security topics, including cybersecurity threats and how your organization can become a victim of cyber attacks through simple day-to-day routines.
For instance, in the latest blog, Schneier shares how your employees can leak sensitive screen information when on Zoom calls through eyeglass reflection. A recent experiment showed it's possible to reconstruct and read on-screen text with more than 75% accuracy when reflected on eyeglasses during a video call. In other words, your bespectacled employees have more to worry about during video calls than unkempt backgrounds.
This is another blog written by security journalist Brian Krebs. The blog has the latest warning section. In this section, you can learn about the latest phishing scams and system flaws increasing the vulnerability of cyber attacks.
If your company is into crypto, you can also stay up to date on the latest news in that sphere. Although blockchain is one of the most secure technologies, reports show that hackers have penetrated 33% of the platforms used to trade bitcoins. Consider following Brian Krebs and other security experts for the latest cybersecurity news and how it might affect your business.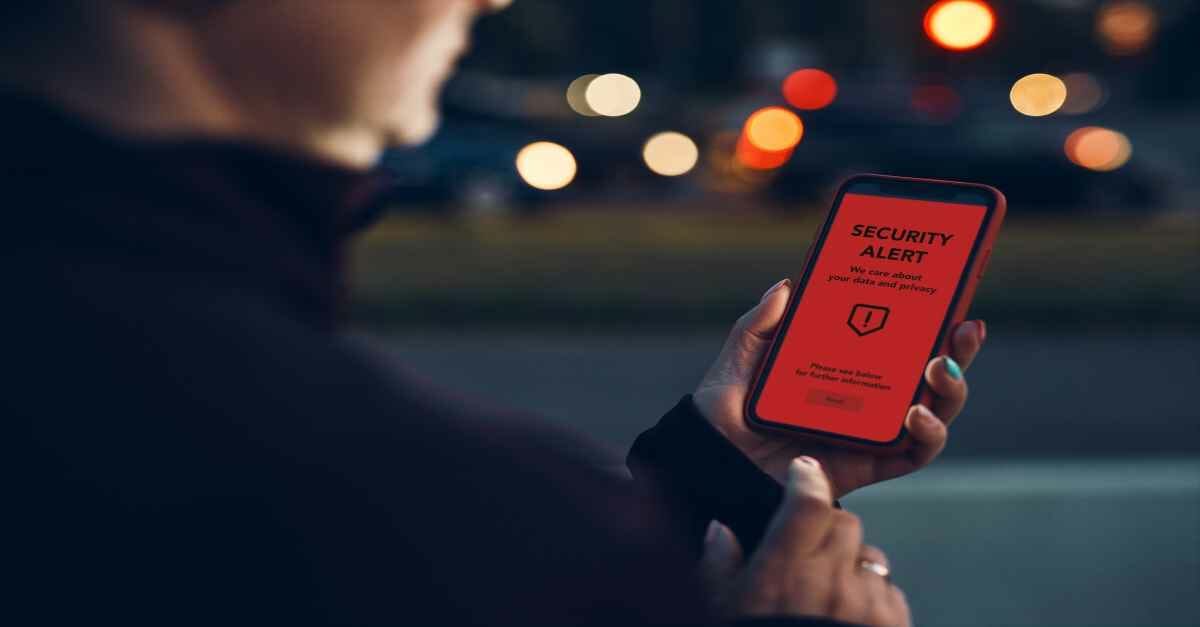 Cybersecurity Trends in 2023: Embrace Social Media
Social media isn't new, but it is often underutilized for staying up to date. Cybersecurity news often breaks on Twitter, and there are a ton of talented security pros who post regularly on social media (blogs, Twitter, LinkedIn). 
Many security experts and organizations use Twitter accounts to share information on new threats and vulnerabilities in real time.
Threat hunting means staying inquisitive and looking at things from new perspectives. Because threat actors tend to follow the money, it's crucial to stay informed on current events. Cyber attacks often follow news of the day (see COVID lures).
As technology evolves, hackers and other threat actors are becoming increasingly innovative, so keeping your mindset nimble is necessary. 
Cyber Starters: Podcasts and Videos
Podcasts and videos should help you start thinking creatively about cybersecurity.If you're looking for a way to stay informed on our current threat landscape but don't have extra time to read blogs or articles, podcasts are a great way to stay up to date on the latest cybersecurity threats while you're on the go. Some excellent podcasts include The Darknet Diaries and CyberWire Daily Podcast.
If you prefer to consume content in video format, the TED Talks YouTube channel has several excellent videos on cybersecurity.
Before properly defending your organization against cyber threats, you need to understand your specific needs. What are your organization's key assets? What are those assets worth to hackers? Who, specifically, can access those assets? Are those employees receiving specialized training? 
Once you clearly understand your organization's specific needs, you can develop a comprehensive security strategy that considers all the potential risks.
For example, if you're a healthcare organization, you and every last colleague need to understand you're in one of the most targeted industries. In 2021, the industry paid the highest average data breach cost, at $9.23 million per breach. Since attacks against the industry will continue, develop a comprehensive security strategy that includes incident response plans, data backups, and employee training.
Stay Current on the Cyber Threat Landscape
In a constantly changing cyber threat landscape, don't be surprised if you find yourself regularly re-evaluating your security strategy. In fact, something might be off if you're not. The best way to stay ahead of the curve is to continuously educate yourself and your team on the latest threats. Knowing what's coming prepares you for anything.
For more information on ThriveDX Security Awareness Training, please visit here.