Change is not always welcomed. After three calendar years of unprecedented change, many dread any shifts in their normal routine for fear that they may not be able to cope.
Globally, organizations had to pivot so frequently during the pandemic that some employees lost trust in the process, if there ever was one in such times. Now that the majority of workers are heading back to the office — whether it be for hybrid or full-time environments — change is a delicate topic.
As with any journey, preparation must take priority. Employees must be nurtured and their fears validated. How can employers do this? Through clear, concise and effective communication.
Culture eats strategy for breakfast. So start by understanding the current state of your company's culture and employees' needs. This may result in happier, more productive employees and leaders. Transitions require strong, yet simple communication to avoid change fatigue.
Prevent Change Fatigue with Managerial Communication
Change is often in the details. More times than not, employees think at the 3,000 foot level, not the 30,000 foot level. Don't push for the result of changes or you may create resistance.
Focus on the daily changes employees will experience and guide them through each one. You can do this through memos that take employees through the step-by-step process.
Implementing change will always require buy-in from the higher ups. Many employers trust their managers to keep them informed and to answer questions.
When managers understand the intention of changes, they can properly personalize their pitch to each employee at their level of understanding and communication.
Managers can also find ways to ease the blow when the required change causes shifts in habits and behaviors.
Select Which Changes Get Priority
In order for change to be effective, it must be simple. Incrementally shift habits and behaviors to avoid change fatigue. At this point, everyone in 2022 is fiercely protective over any sense of normalcy they have recreated.
Ask managers about the energy levels of their team. Too high or low could be an issue as not every employee is ready to make changes. Gauge their levels accurately.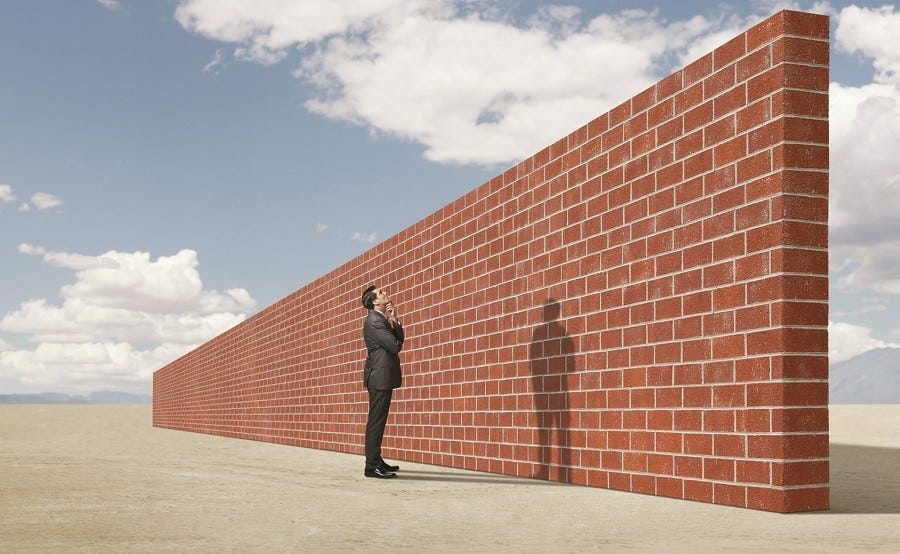 Expect Some Road Blocks
Success is never guaranteed. Many changes are not effectively implemented, resulting in greater distrust of management. Rule of thumb: Don't promise immediate success to any employee. If positive results do not happen right away, momentum can be stalled.
Provide purposeful, clear, and consistent communication for employees wary of change. Your change communication should include:
Who
When
Where
Why
How your team will be affected
Strategize changes with managers. Even if the incremental change is to hire a new manager, make sure employees are aware of the new hire and have some familiarity with their background.
Managers should be monitoring big and small changes to tweak their current department strategy.


Nurture the Employee Buy-In
Team members must understand why change is necessary. They'll be a champion of change by accepting the required changes, staying engaged and understanding they don't have to agree with every change.
Every person at your company is at the heart of every change. Understanding usually equals greater buy-in that impacts:
Operations
Productivity
Morale
Company culture


Build Trust Daily

Strong communication is the foundation of trust. Managers should be leading change at the ground level. Explore how to reward employees who buy in, and once determined, managers should make those rewards known.
Keep in mind that greatness can be achieved by being bolder, so risk should also be explained at length. Every person at your company is at the heart of every change. When detailing how transitions will be handled, every team member from the mailroom to C-suite executives should feel included. Effective change management can boost culture and engagement.


Take A People-Centric Approach
Change must be embraced at every level, so combine psychology and organizational change. Let employees know how their daily activities will change.
Empower employees to take their own steps toward owning changes. One department might need a tweak to get onboard, while others may want to take a leadership role by fully embracing all changes.


Get Marketing Involved
Have your marketing team generate traditional and digital information packets to strengthen team communication. They can create informational emails, newsletters and slogans to serve as continued support for each and every change.


Recap
To recap, there are ways to prevent change fatigue. It is important to:
Lead by example
Get everyone on board by involving them early on in the process
Keep the lines of communication open at all times
Make sure everyone is aware of the benefits of the change
Be transparent about any challenges that may arise during implementation
Empower employees to take ownership of the change process
Your employees want to reach their comfort level and new normal as much as you do. Nurture their buy-in and elevate your company's culture by considering all the above tips for effective communication.
What are some ways you adapt to organizational changes? Sound off in the comments!