How Mergers and Acquisitions Lead to Cyber Attacks
Some businesses dream of being acquired or going public, meaning they work arduously at becoming as appealing as possible to achieve their goal. Successful mergers and acquisitions (M&A) call for highly focused teamwork between the acquired and acquiring company. From the initial confidentiality meeting to the last completion stages, both parties have a lot of great opportunities ahead.
All in all, there are several benefits associated with mergers and acquisitions. However, without proper cybersecurity planning, the merger and acquisitions may lead to organizations becoming vulnerable and open to cybersecurity threats.
Benefits of Mergers and Acquisitions
One main gain for mergers and acquisitions is an increased diversification of services and products, which initiates an enhanced consumer experience. Moreover, companies increase their purchasing power, share promotion budget, and lower running expenses by coming together. In the long run, the experience boasts the new company's portfolio enabling it to penetrate a more significant market share.
Cybersecurity Risks Associated
Unfortunately, with the escalation of paperless payments, hacker tools, and online-based business strategies, cybercrime has been a throbbing pain to most organizations. Additionally, the rising demand for remote working continuously opens new doors for hackers to access sensitive company data.
In a nutshell, cyber breaches remain one of the most costly threats in any form of corporation. Most frustrating is that most organizations find it nearly impossible to quantify the total expenditure spent preventing or solving mounting cybersecurity menaces.
According to verified sources, the average loss caused by data breaches in the US amounted to approximately $8.64 million in 2020 or $4.35 million according to IBM. As we've already seen in 2022, there are more cases as the connectivity of digital devices continues to rise. Mergers and acquisitions may suffer more in the process because they fuel considerable opportunities for cybercrime.
Managing Mergers and Acquisitions Cyber Risks Through the Transition
There is no definite cybersecurity solution when it comes to mergers and acquisitions. However, regular cybersecurity awareness training for small businesses can go a long way in reducing the consistency levels in most firms. Cybercrime awareness aims to instigate an increased focus on data security in an organization. As a result, awareness presentations allow entrepreneurs to identify IT security strategies and act accordingly. In outline, cybercrime training strives to foster a brand's much-needed and relevant security competencies and skills.
Enroll in ThriveDX's security awareness training to mitigate some of these threats and detect the easily identifiable threats.
That said, tackling cyber breaches through all mergers and acquisitions transactions can be a cumbersome and complex procedure. The first trick is first becoming aware of the risks at hand throughout all merger and acquisitions transitions. Note each conversion has unique hazards and may require a different approach to bring the issue to a halt. With advanced attackers looming all over, take time to peruse possible security risks during the merger and acquisitions transaction life cycle and how to reduce them in the following steps: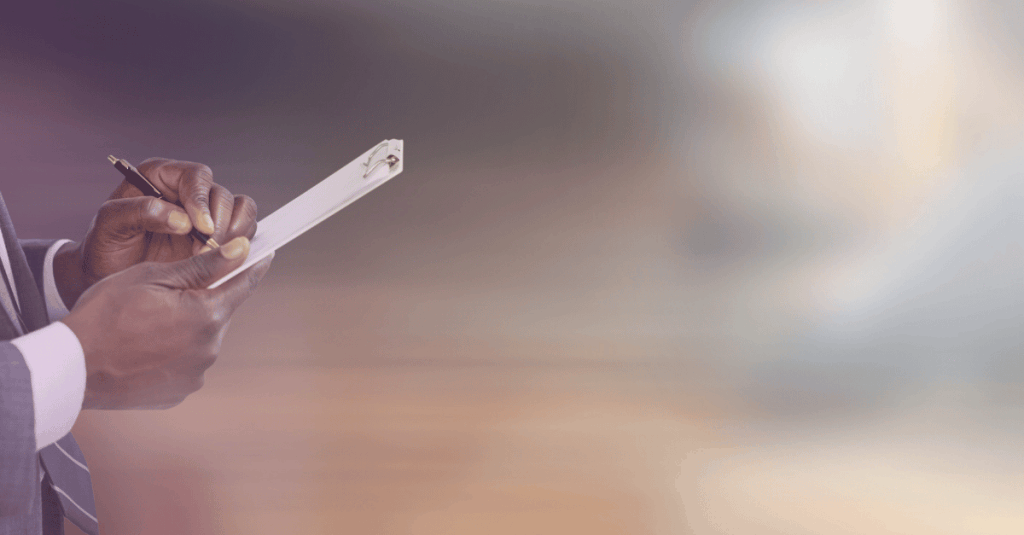 1. Valuation/Acquisition Preparation
Unknown to most people, cyber threats start even before the first merger and acquisition transition. Keep in mind that job listings for M&A or corporate development expertise may lead hawk-eyed scammers to the loop. After picking the scent, threat masters may target the decision-makers through unsecured internet connections or spear-phishing promotions.
Spear-phishing campaigns involve the use of information likely to capture the attention of a specific group of people or an individual. If an organization fails to notice anything fishy at this level, the threat proceeds to the next, leading to several complications. The magnitude of confidential information shared to the threat does not matter, and even the most negligible data can be of high value to individuals with despicable motivations.
Stakes are high that merger and acquisition transitions may trigger a change in a company's marketing cycle. To the untrained eye, the new marketing activities may not display much. On the contrary, hackers on a mission may notice hidden patterns and minor changes like reduced product announcements.
If a company happens to sack unqualified personnel in the process, vital information may leak and act as a tip-off to scammers. With this information, threats can launch spear-phishing strategies to attain valuable data.
This merger and acquisition stage offers executives a chance to garner indispensable insights on minimizing the cybercrime risk. Unfortunately, with a surge of data exchanging hands between two parties in this transition, cybercriminals can quickly get a chance to access and steal data. If you are keen enough, you may notice plenty of spear-phishing attempts as threats strive to capitalize on the opportunity.
Before transitioning to the next stage, the acquiring firm should focus on reviewing the integrity and safety of the merging company system. That way, brands manage to tone down cybersecurity threats before getting out of hand.
4. Agreement Signing/Negotiations Plus Announcements
It can be frustrating for an organization to leak data at the final stages of merger and acquisition transactions. This often happens if an organization lacks proper endpoint protection, mobile device management, or social media guidelines.
Take into consideration that once an agreement gets released, all kinds of attackers become aware of the intended coalition. Brace yourself for the moment and take precautions to mitigate attacks. If possible, stop using a public wireless connection to review corporate documents. Also, invest in securing your devices any time of the day.
The bottom line is that everyone involved should remain vigilant during this crucial stage. Nonetheless, executives are more susceptible to cybersecurity attacks because they have access to imperative company information. For this reason, brands should prioritize offering cybersecurity awareness training for small businesses to stand tall against antagonism.
Many activities happen in this final stage, and it is also an optimal moment for hackers to hit the final nail on the coffin. The situation gets more complicated if an attacker happens to tag along with all merger and acquisition transactions. By now, it is quite obvious that they have a strong foothold in the merging network and now patiently hang around for deeper access.
Sadly, this last stage has a high possibility of staff reshuffling and dismissal before the ultimate merge. Thus anxious employees may steal/leak the IP and other information as sabotage.
While it is nearly impossible to control the behavior of the in-house team, consider sharing crucial system passwords or log-ins to selected members of the executive team only. When drafting M&A agreements, don't forget to address cyber risks associated with the transaction. Common agreement provisions include:
Insurance obligations, holdbacks, and special indemnities covering cybersecurity concerns.

 Issues relevant to warranties and representations and cyber breaches, including risks prevalent during due diligence.

 A credible solution if any cybercrime happens before the transaction gets accomplished.

 Post-transition Issues
Cybersecurity risks may also arise after the transition phase. Parties involved should mainly prepare for threats connected to incorporating IT systems and business operations. Do not rule out the intentional misconduct by personnel and legal agreement obligations.
It is also prudent to cite the total costs associated with solving cybersecurity issues from all angles. Both parties should confirm whether the transitions influence the present cyber insurance cover or call for additional indemnity.
Best Solutions Cyber Risks in Merger and Acquisition Transactions
Remedy cybercrime strategies in mergers and acquisitions may differ from one organization to another. Either way, the crux revolves around making the transition process (before and after) safe from cyber threats. Take advantage of the following keyway-outs likely to keep the partnership safe at all levels:
1. Install Identity and Access Management (IAM)
Merger and acquisitions various restructuring and reorganization require high-level IAM supervision. Access management programs are critical to organizations that shift vast amounts of resources. Services associated with IAM include configuration support, entitlements, and access control. The beauty of IAM is that they facilitate M&A administration throughout the cycle and make the process more efficient.
2. Managed Threat Services (MTS) and Security Information and Event Management (SIEM)
Shrewd business owners remain on the lookout for cyber security perils. This translates to early detection of unidentified and identified unlawful activities. MTS solutions in an organization save the day by enhancing the Security Information and Event Management house abilities.
3. Cyber Threat Intelligence Program
With changing business environments, it becomes critical for brands to mitigate cyber risk during and even after the merger and acquisition transition. Effective threat intelligence analytics offers the prioritization needed to support risk mitigation. In addition, the success of a SIEM operation depends on the brand's capacity to operationalize the threat intelligence program.
Carrying out cyber threat due diligence is one common practice in merger and acquisition processes. Businesses can make transitions more prolific by creating a devoted cybersecurity management team. Additionally, offering ThriveDX Security Awareness Training for all employees will help mitigate this risk- regardless of whether or not they will be at the company once the merger and acquisition is finalized.
Ultimately, the exposure to this training offers strategic value by evaluating, identifying, and controlling future cybersecurity risks before, during, and after all M&A transition stages.
Protect Your Organization from Phishing
Those aspiring to a career in the cybersecurity industry often find themselves faced with
Online, self-paced learning offers a dynamic and flexible approach to redefine how individuals can
Your Trusted Source for Cyber Education
Sign up for ThriveDX's quarterly newsletter to receive information on the latest cybersecurity trends, expert takes, security news, and free resources.