LIVE WEBINAR | May 24rd, 10AM (EST)
Revolutionizing Secure Code Training

Writing secure code used to be an easy task, but with the ever-evolving threat landscape, it has become increasingly challenging. Shockingly, around 80% of developers have never received secure code training, leaving them ill-equipped to write secure code. This has led to situations where vulnerable code is knowingly pushed live, resulting in severe financial losses and repetitional damage for companies.
To solve this problem, some companies have turned to third-party solutions or in-house training, both of which come with their own set of challenges.
That's why we've created the next generation of secure code training. 
Join us for a Q&A session and live demo to learn how our next-generation secure code training program empowers developers to prevent security breaches using the following best practices:
Innovative training content
Exceptional developer experience
Unmatched deployment options
During the live demo, you'll see firsthand how our solution works and how it can help your team improve their secure code training practices to better protect against security breaches.

Register today to secure your spot in this informative session and take the first step towards improving your code security practices.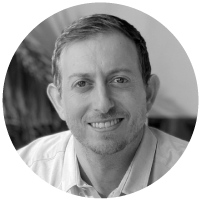 Roy Zur
Founder & CEO, ThriveDX for Enterprise
A serial entrepreneur, Founder & CEO of ThriveDX's Enterprise Division the global education company committed to transforming lives through digital skills training and solutions. In August of 2021, ThriveDX acquired Cybint Solutions where he also served as CEO since founding the company in 2014.
Ben Kapon
Vice President of Marketing
Ben Kapon is the Vice President of Marketing at ThriveDX for Enterprise, a leading B2B cybersecurity software education company dedicated to addressing the human factor in security.
Over the last decade, Ben has held leadership positions in multiple startups and public companies, such as Check Point, Cognyte, Cylus, and Ionix. With a track record of driving product and strategy positioning, Ben's expertise spans diverse industries, including national intelligence, Threat Intelligence, network, endpoint, OT, and cloud security, as well as cyber offensive solutions. Ben holds a Bachelor's degree in Computer Science.