Cybertech Global Tel Aviv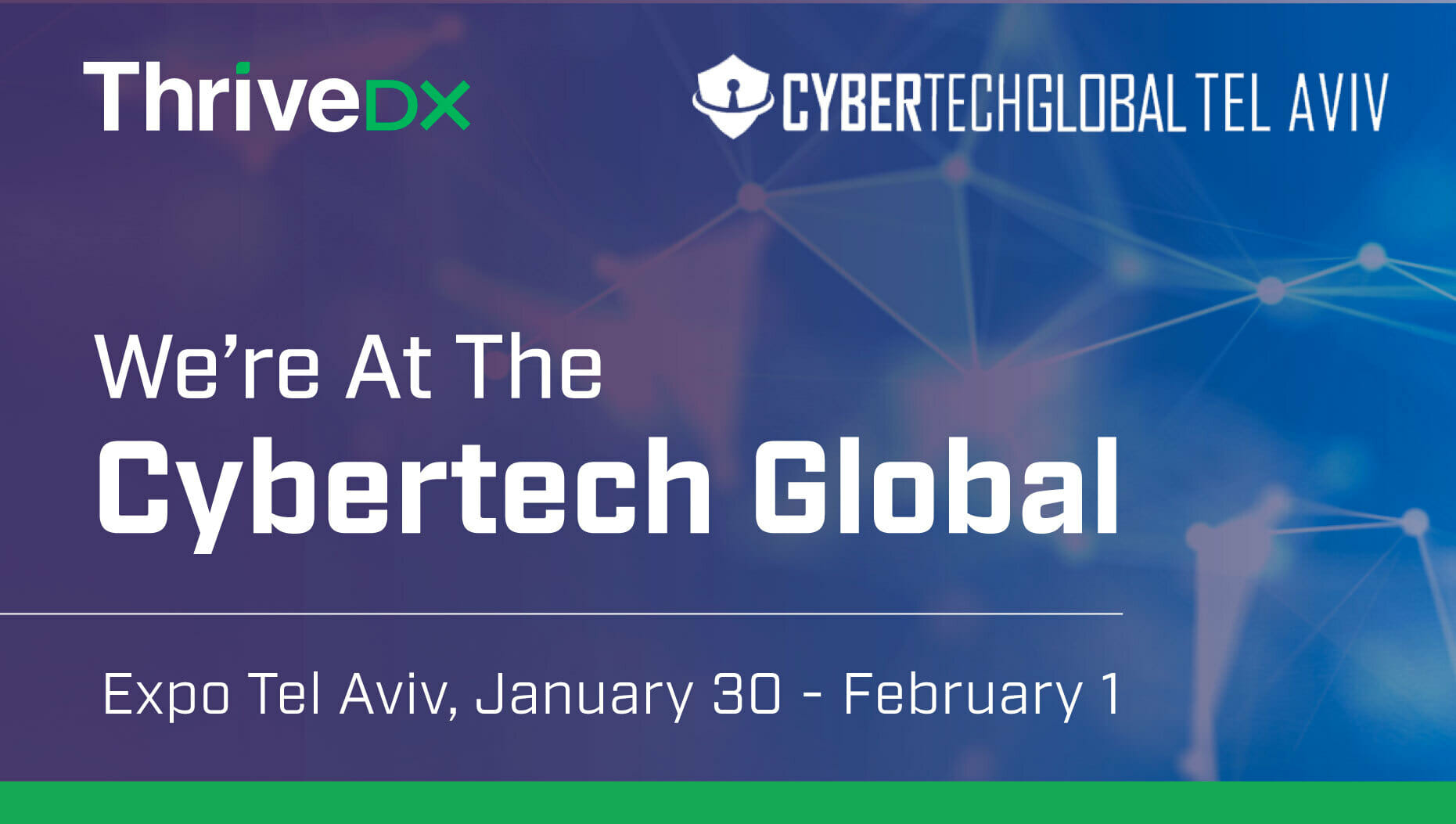 Cybertech Global Tel Aviv
Join ThriveDX at the 2023 Cybertech Global Tel Aviv Conference in Tel Aviv, Israel!
Cybertech Tel Aviv has conferences annually in Rome, Tokyo, Singapore, Panama, and more. Cybertech's events feature top executives, government officials, leading decision-makers from a wide range of sectors including critical infrastructure, insurance, retail, health and government, defense, R&D, manufacturing, automotive, and more. Multinational corporations, startups, private and corporate investors, venture capital firms, experts, and clients—come and meet all the key players from the cyber industry and be immersed in everything there is to offer. You can register for the conference here.
If you are looking to connect with someone from our ThriveDX team on-site to learn about human-centric cybersecurity, application security or security awareness training, please book a meeting and we will connect with you directly during the conference.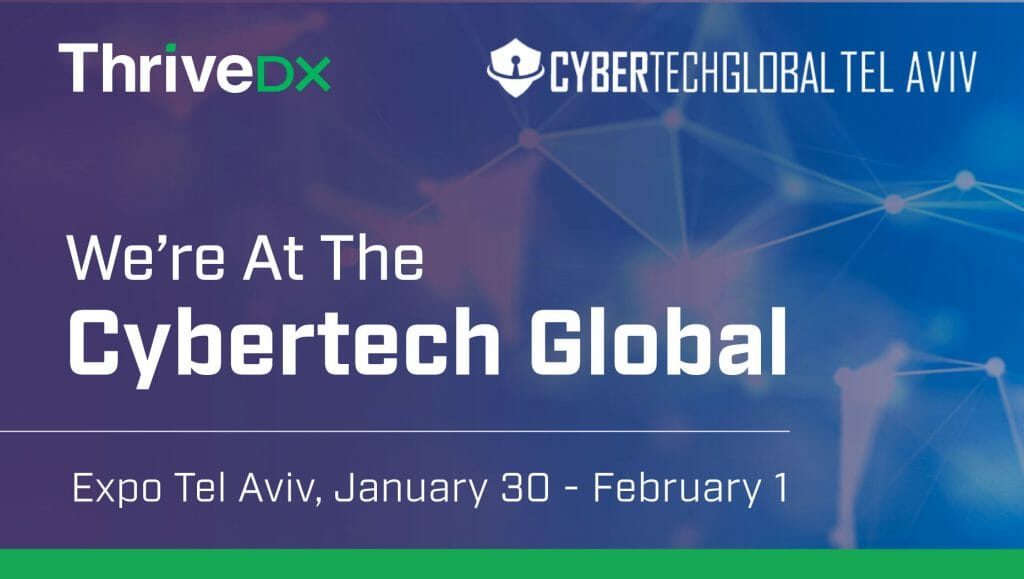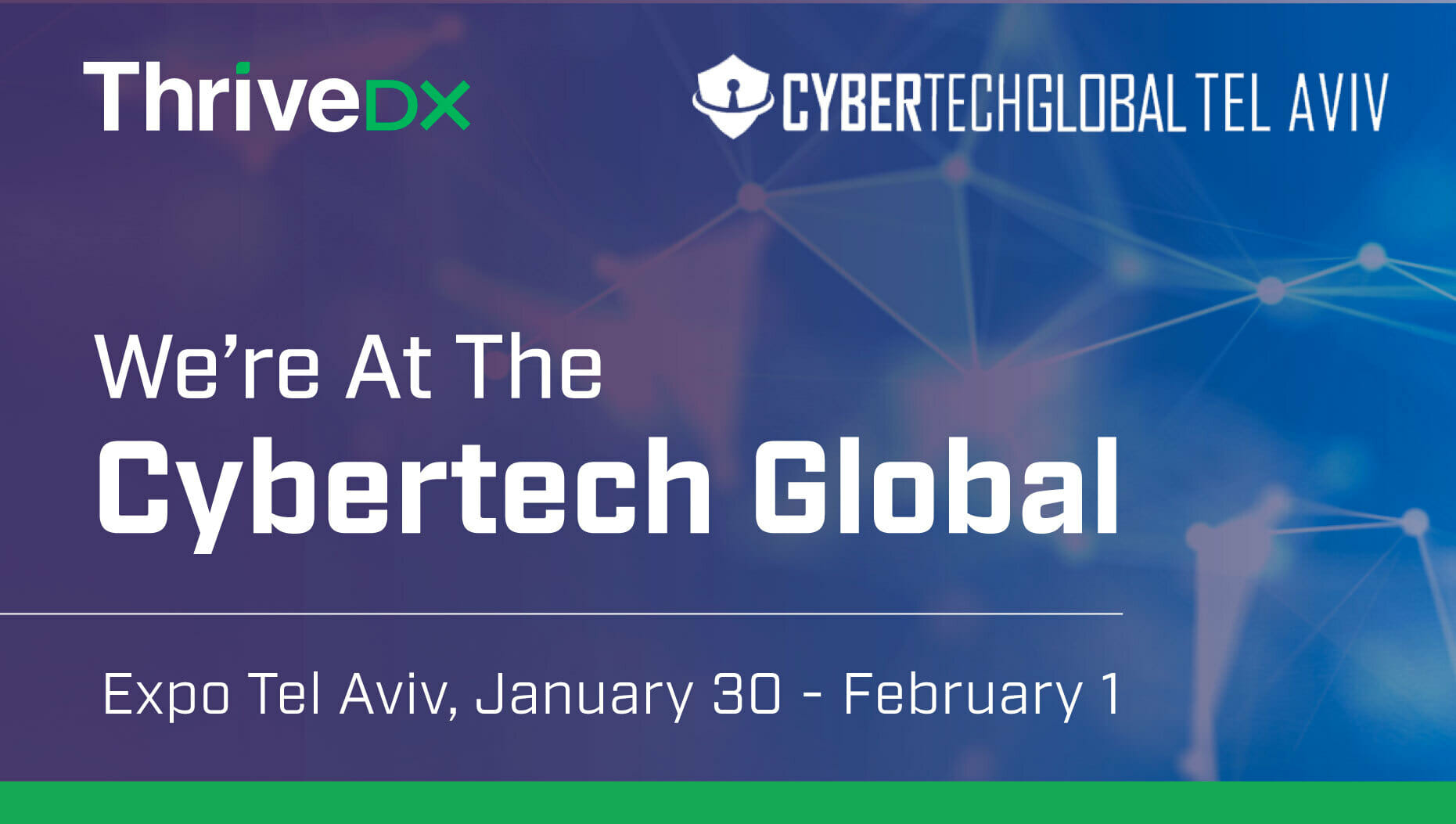 Your Trusted Source for Cyber Education
Sign up for ThriveDX's quarterly newsletter to receive information on the latest cybersecurity trends, expert takes, security news, and free resources.