Beyond Traditional Secure Code Training: Unleashing Effective Content

In one of the biggest data breaches ever, a hacker gained access to over 100 million Capital One customers' accounts by exploiting a misconfigured web application firewall. This incident underscores the critical importance of secure code training.
Join our live webinar, with our VP of Product, Shirly Josef, to explore the power of hyper-realistic content and the attack lifecycle in secure code training. By incorporating industry scenarios inspired by real-life incidents like the Capital One breach, developers are empowered to write secure code and prevent vulnerabilities.
During the webinar, we'll cover how to:
Engage developers with real-life scenarios of cyber attacks.

Build practical skills through immersive experiences.

Understand the complete attack lifecycle for proactive defense.
Don't miss this opportunity to learn how our hands-on approach with hyper-realistic content can transform your developers' ability to write secure code and prevent future breaches.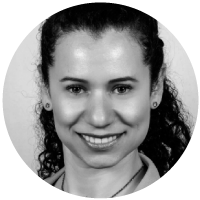 Shirly Josef
VP Product, ThriveDX for Enterprise
Shirly Josef is ThriveDX for Enterprise's VP of Product, leading the entire product strategy of ThriveDx's cybersecurity training solutions. After acquiring Lucy Security and Kontra Application Security, Shirly helped merge the two products into ThriveDX's ecosystem.
She has 15+ years of experience in cybersecurity and technology companies, an MSc in Engineering, and an MBA from MIT. As a seasoned product expert, she has led teams in innovation at various companies such as Proctor & Gamble, Medtronic, and Innovative Systems.